Pink Cutie


Schwarzfahrer



Beiträge: 4

Der Forenbetreiber/Webmaster distanziert sich hiermit ausdrücklich von der Meinung von Pink Cutie! Für den Inhalt des Beitrages ist Pink Cutie verantwortlich.

000 | 14.06.2010, 17:38 Uhr

Hey there,

I'm Martine aka Pink Cutie from the Netherlands. I bought in 2007 a red Honda civic ek. My boyfriend was already a tuner in 2007, and therefore I could not lag behind with my standard honda civic ek. My wish was only to have a pink civic, but I wanted more and more, and so I've got the tuning-virus!


Below you'll find some pics of my pink pearl Honda Civic Ek. In july we will be starting with a white interior, with some Isotta swarovski products on it (if it will succeeds to buy, because it's difficult at the moment, so I hope I can order it).

These pics are taken when we have a photoshoot with the pink Honda S2000 for our meeting Heels & Wheels, which I'm organizing with some girls on the 15Th of august in The Netherlands. See for more info the forum Shows & Events.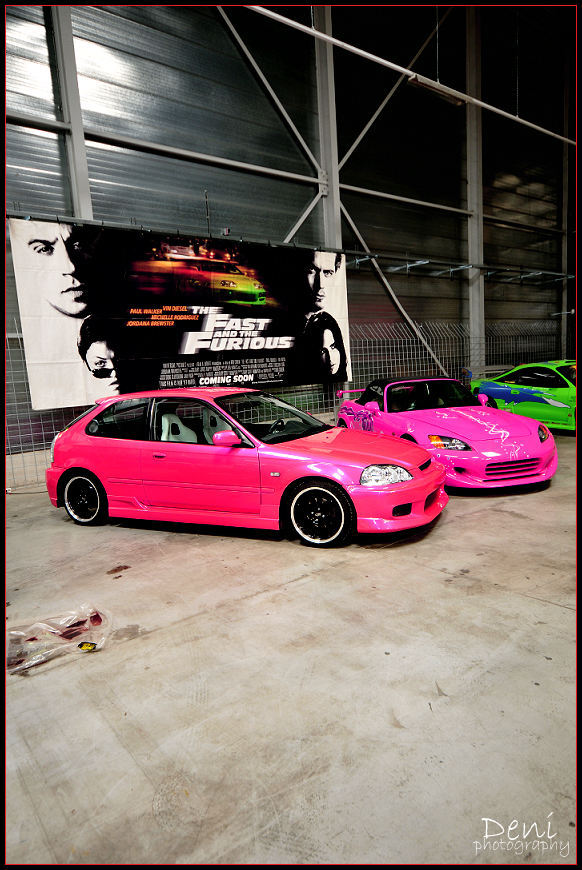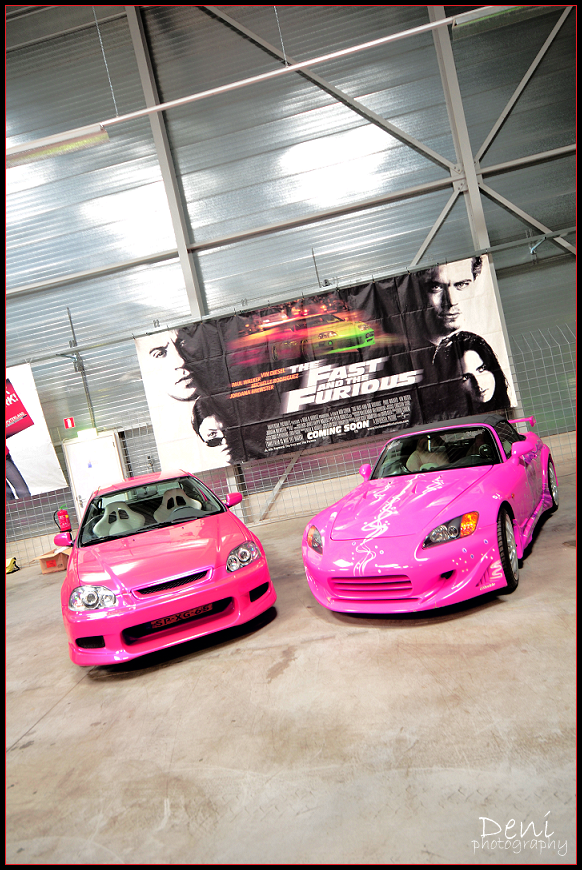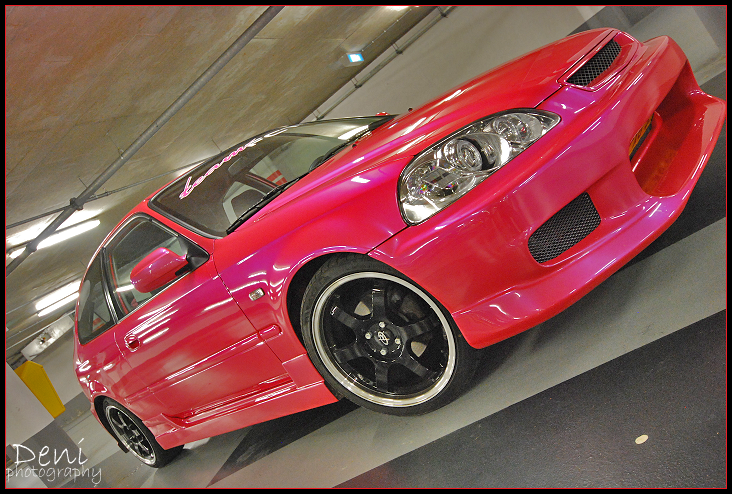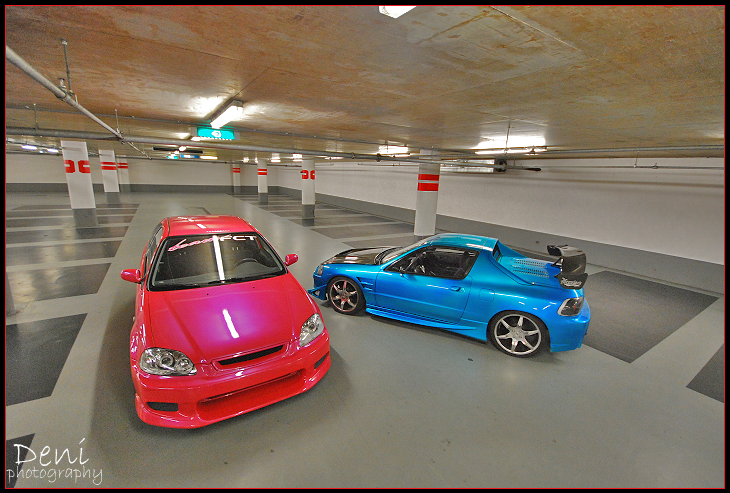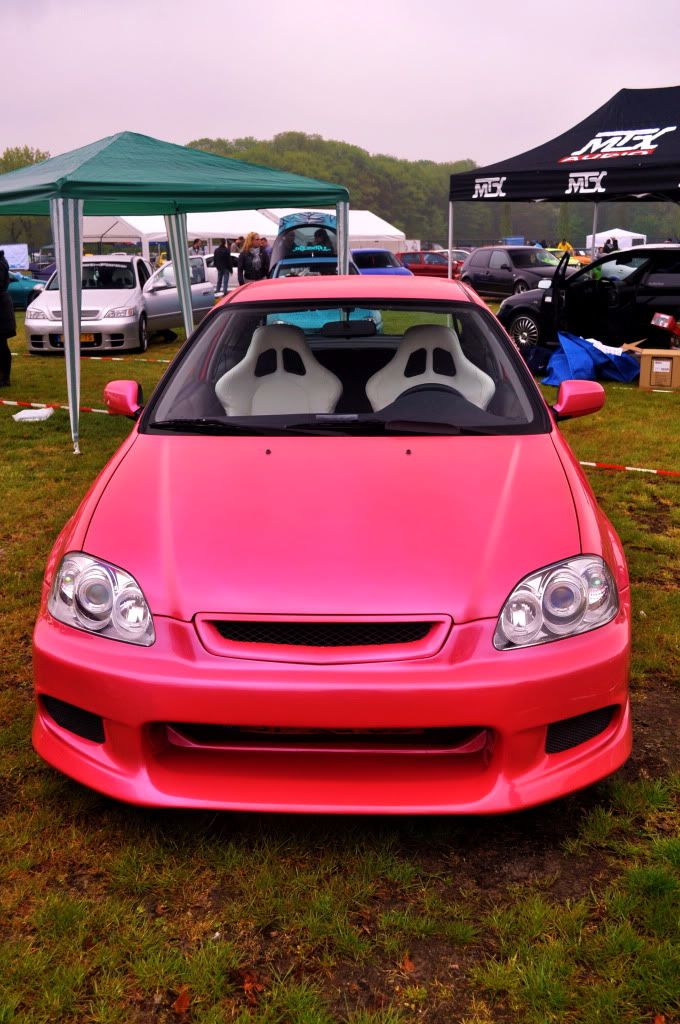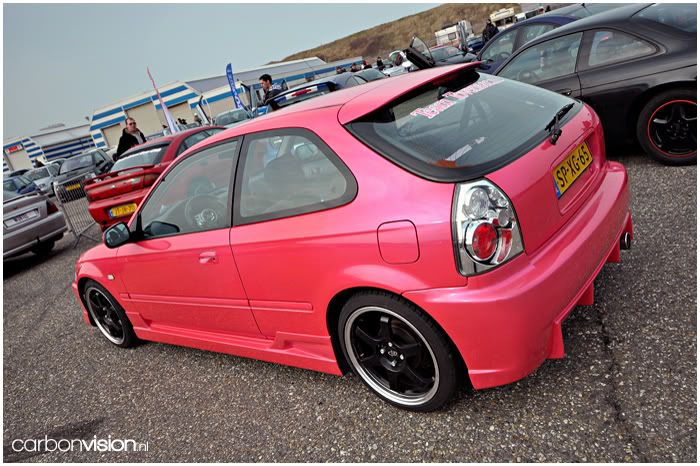 Below you'll see some pics of the candy turquoise h22a crx del sol of my boyfriend. However he sees no longer this way, because his doing a project right now to build his engine in the back of his del sol (RWD). See for his project, http://www.automaxx.nl/forum/showthread.php?t=3093

Pics of the candy turquoise crx del sol of my boyfriend.




Well, that was It for now.
Thanx for visiting my topic.

Greetz Martine